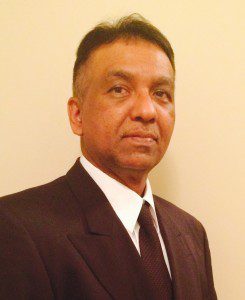 Dr Basdeo Nankissoor has over 32 years of experience in medicine. At a young age he was awarded a government scholarship to pursue a MD degree in Moscow Russia where he graduated with honours . He then continued postgraduate studies in General Surgery. Upon completion he worked in General Medicine and General Surgery in Guyana both in rural and urban communities.
Dr Nankissoor has completed the Licensing examinations of both USA ( USMLE with the ECFMG certification) and Canada ( LMCC).
He successfully completed residency in Family Medicine at the University of Alberta with CCFP and FCFP certification.
His frequent interactions with the elderly through out his career inspired him to pursue a Diploma in Geriatric Medicine – DGM from London UK.He also holds the Care of the Elderly certification by the College of Family Physicians Canada.
Having a surgical background he has a passion for venous and lymphatic disorders. He is a member of the American Society of Venous and Lymphatic  medicine and holds the title of Diplomate of the American Board of Venous and Lymphatic Medicine- ABVLM.
In addition Dr Nankissoor is skilled in Ultrasound and achieved several credentials with the American Registry of Diagnostic Medical Sonographers – RDMS, RDCS, RVT. RPVI.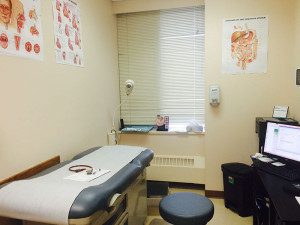 As a result of his working experience in various countries, Dr Nankissoor in fluent in English, Russian and Spanish. As such, he is capable of providing a more comprehensive care to individuals with language barriers.
In addition to the Medical and Vein Clinic , Dr Nankissoor also provides care at the Good Samaritan Seniors Clinic and at the Misericoridia Hospital's wound clinic.